WINDING HILL TEMPORARY CLOSURE – COMPLETED
On Tuesday August 23rd & Wednesday August 24th County Route 44 will be closed to through traffic for waterline relocation. This project is a collaboration between the Belmont County Water Department and the Engineer Office. This location is an identified slip that will be repaired in the coming months.
COUNTY ROAD 44 – WINDING HILL (ONE LANE)
August 17, 2022 Temporary lights were installed on CR 44 Winding Hill so that through traffic can be maintained. A slide repair project is in the works for this section of the road.
COUNTY ROAD 4 – COLERAIN PIKE CLOSED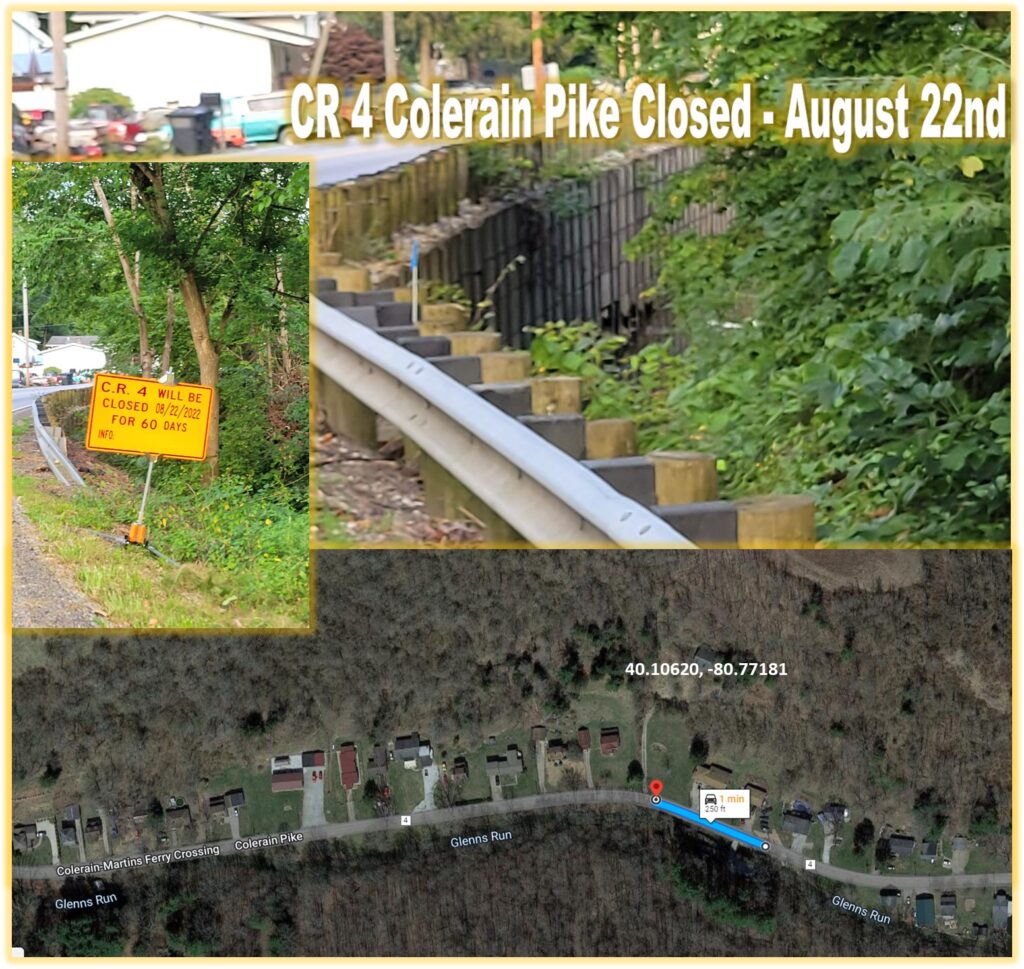 Beginning August 22, 2022 Colerain Pike will be closed for 60 days. Repairs consist of a landslide repair by knee wall and drilled shaft retaining wall. Only homeowners in the immediate area will have access. The area should be avoided until construction is complete.
COUNTY ROUTE 5 CLOSED BEGINNING AUGUST 12, 2022
Completed 9/16/2022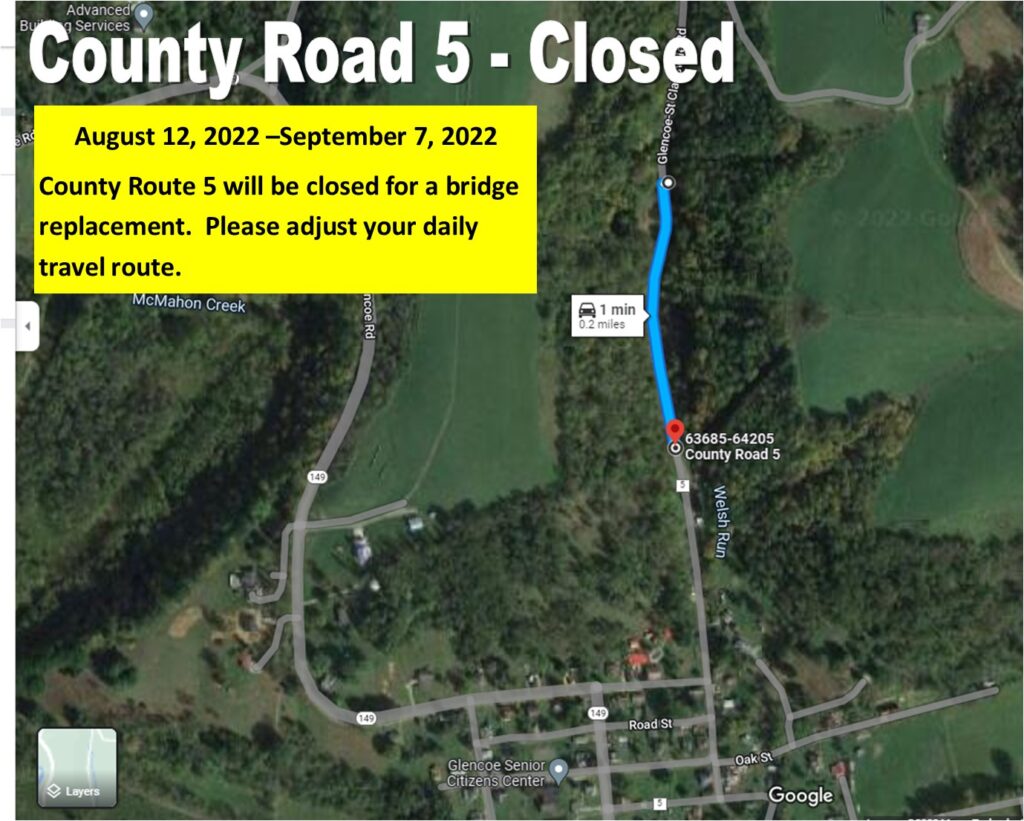 Earlier in the summer County Route 5 (Glencoe-St. Clairsville Road) was closed for bridge replacement and paving. This is a second bridge replacement on CR 5. It is the first bridge just outside of Glencoe. The project is scheduled to begin August 12th and wrap up on September 7th. CLOSURE EXTENDED UNTIL SEPTEMBER 16TH BECAUSE A NEW ISSUE WAS DISCOVERED. A RETAINING WALL AND CULVERT HAVE BEEN ADDED TO THE OVERALL PROJECT.
TEMPORARY CLOSURE OF CR 5 Glencoe Road – Project Complete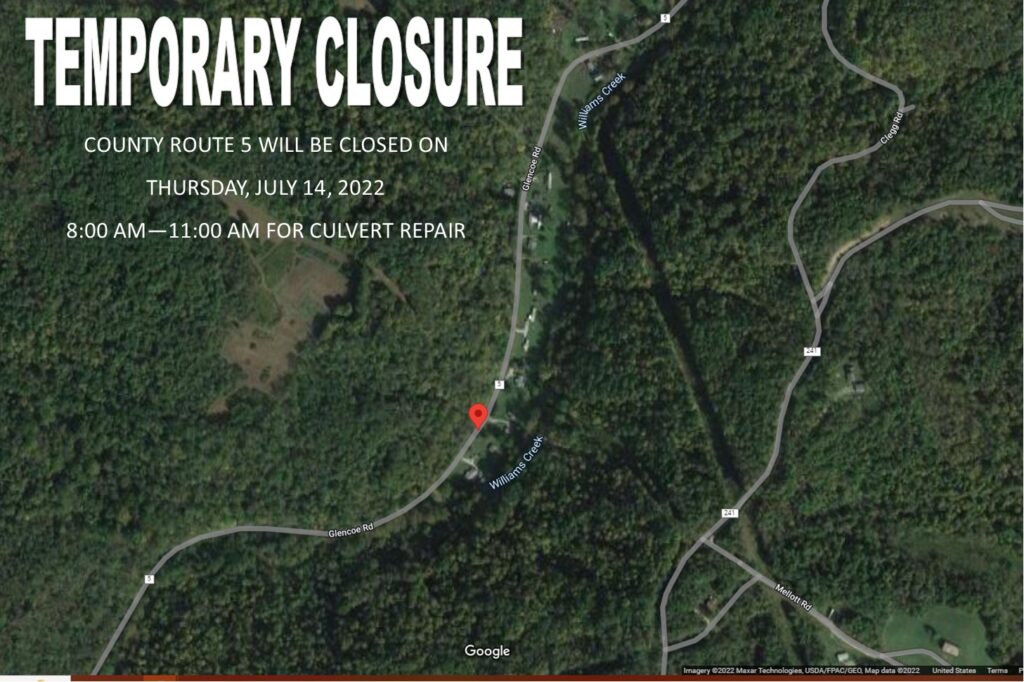 Thursday, July 14th County Route 5 will be closed for a culvert repair. The closure will begin at 8:00 AM and should conclude around 11:00 AM. This will take place between 62781 & 62821 Glencoe Road.
CR 54 PIPE CREEK CLOSURE – Project Complete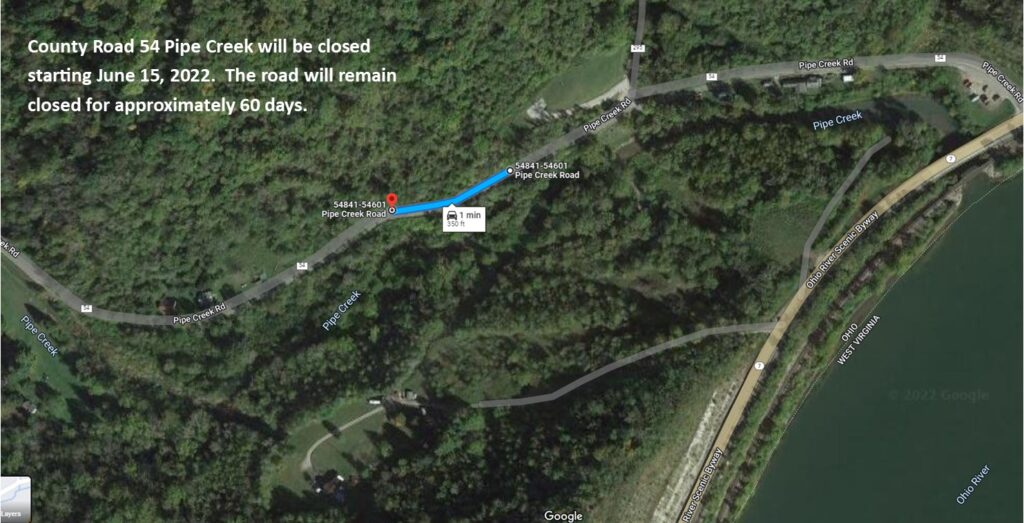 CR 5 GLENCOE ROAD – 1st Bridge & Paving Project Complete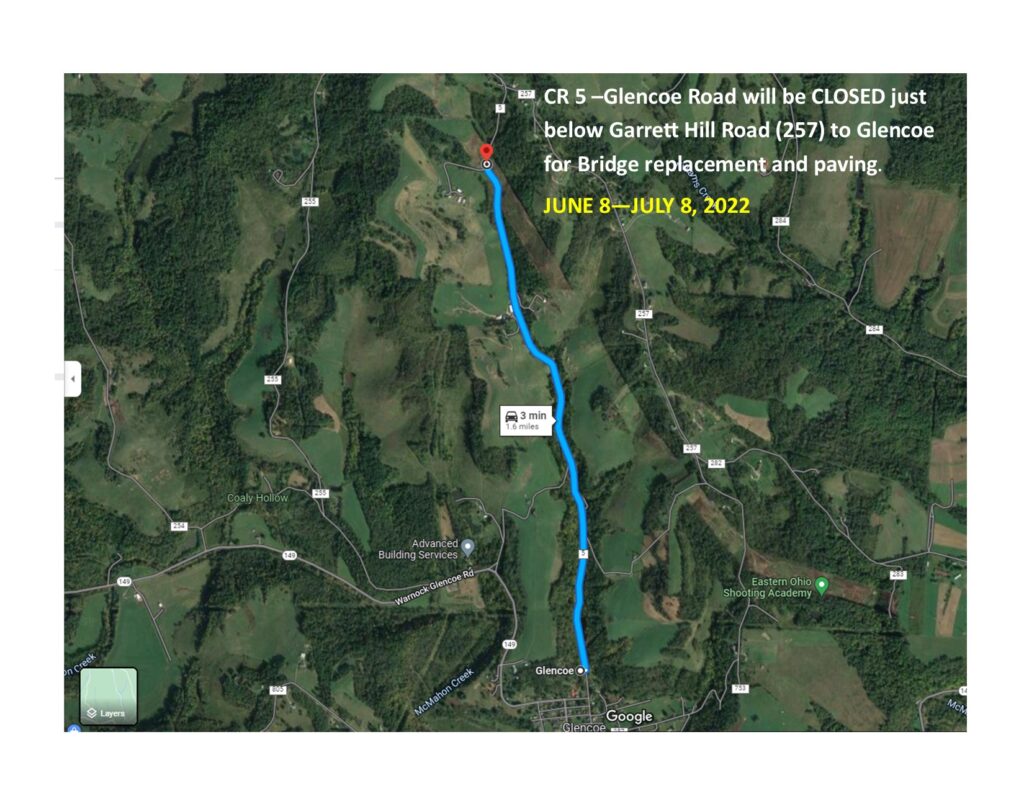 SOUTH 26 PROJECT – Project Complete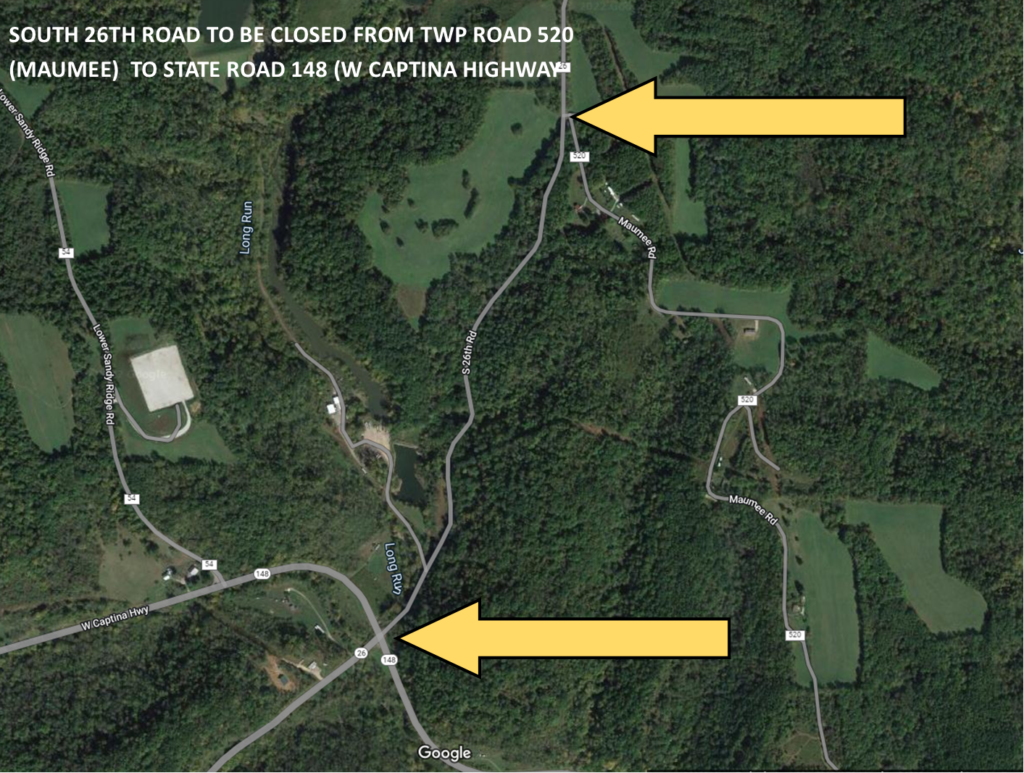 South Road 26 will be closed from May 31st through June 17th for paving.
Please make alternate travel arrangements during this time. The road will be closed to through traffic from township road 520 (Maumee Road) to State Route 148 (W Captina Highway).